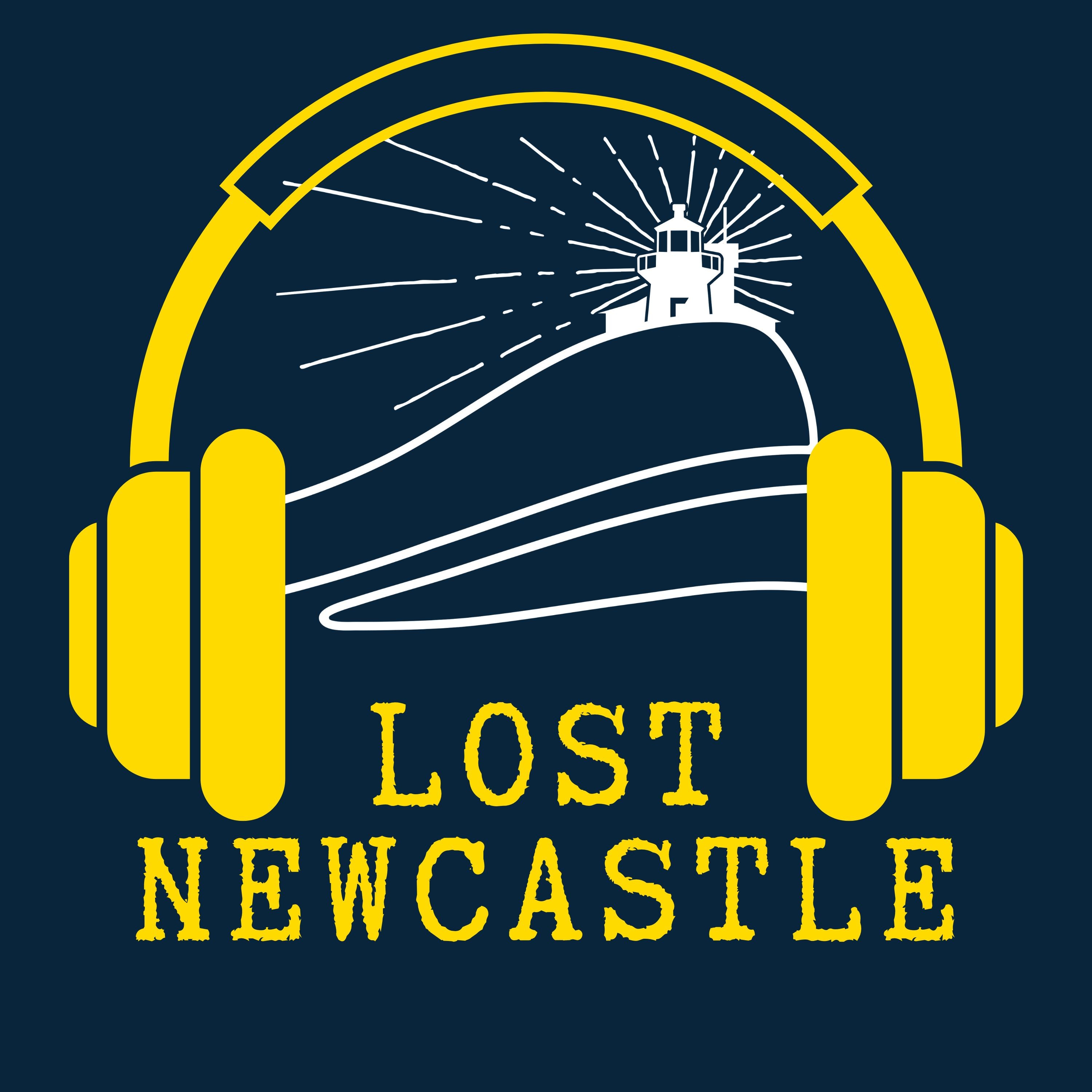 Hello! I'm Carol Duncan - and welcome to the Lost Newcastle podcast. With more than 70,000 members, Lost Newcastle has become the online meeting place for generations of Novocastrians, sharing photos, stories, finding lost friends and loved ones, and learning plenty of new things about this place we call home.
Episodes
Wednesday Jan 10, 2018
Wednesday Jan 10, 2018
Silverchair have been one of Australia's most successful bands for the last 20 years. Drummer Ben Gillies joined Carol Duncan in the studio for a chat about his solo project - Bento, and why he continues to call Newcastle home.
Daniel Johns, Chris Joannou and Ben Gillies were just kids doing work experience at a Newcastle radio station when I first met them nearly 20 years ago. Those three boys have gone on to become strong and confident men and wonderful musicians - collectively and individually. I suspect the whole town is pretty proud of them.
In 2012, the band have celebrated 20 years of Australian and international success, 21 ARIA awards from 49 nominations, 6 APRA awards, and all five of their studio albums have reached number one of the Australian album charts.
Over the last few years the three members of the band have also gone out to do their own musical projects and drummer, Ben Gillies, came into the studios to talk about life, music, growing up in public, and taking the leap into solo performance.
What was it like, being a kid, being thrust into that level of media interest and intrusion? "We were pretty unaware. Blissfully unaware. We were too worried about playing our music and running around and going to diners and just being teenage boys. We had good people around us, so we were fairly sheltered."
The members of Silverchair studied at Newcastle High School when Peter McNair was principal. "He was a really good school principal. I remember a few times, the three of us would rock up to his office - in a good way, we weren't in trouble - but we had these grand ideas of putting concerts on at the school and we'd sell him on why we had to do it and how we could make it happen. He was really accommodating. I'm pretty sure he wasn't supposed to do some things he let us get away with. He let us put on concerts, we'd rehearse in the music room and do all kinds of stuff."
It's often suggested that parents are the biggest obstacle to their children pursuing their dreams. Parents want their children to be secure, to 'have a good job', so convincing your parents you want to be a rock star, and then actually pulling it off, must be quite a coup! "We were young enough to just go with it. We were still just teenages running around so we were living in the moment. But we were setting ourselves up for a long-term career, we weren't thinking 'let's just go out and milk this for all its worth and then it's all over'. We were conscious of making long term things. And our parents were as well, all the people around us. We were very lucky."
Ben Gillies late 2012 released his first Bento album, launched with the single Diamond Days and a fabulous video featuring a very interesting young actor. "He's a family friend of the producer. We did a bit of casting to have an l a few different possibilities but, the producer just said I know the young boy to do it. He gets right into character. His whole family really helped out, they were really accommodating. He's just seven."
"It was a two day shoot, we did his stuff first then we did the performance stuff with me. He rocked out, there were a few moments he was on the performance stage and Holly, the producer, came up and said he'd been asking, "Why is it all about Ben today, it feel like this music video is all about Ben today. Why isn't it about me as much today!"
Bento isn't Ben's first solo effort outside Silverchair, he's previously released music with Tambalane, "Tambalane was a stepping stone really. Kind of like a summer fling. I think I really wanted to write with another person, because I hadn't had that responsibility of writing on my own."
" Outside Silverchair there isn't the infrastructure and the big budgets and all that. Doing stuff independently, it's almost a lot more pressure on the songwriter. Everything is you, there's no one else to take the load a bit. For me to do something outside of that with Tambalane was that step to get to Bento, to give me the confidence to do my own thing."
"It's scary as hell but I think it's one of those things where I don't want to be a old man, sitting in a pub somewhere drinking a beer thinking, 'Why didn't I give that a crack back when I had the chance."
"The thing with Silverchair as well is because it is such a big beast, and it's great, I love that side of what I do, but it does take up a lot of energy and time. So I've never really had enough drive to do my own thing. Silverchair going into indefinite hibernation has just given me the time and the freedom to be able to do it. Now I have that confidence to think, 'Bugger it, I'm going to do my own thing'. The confidence, the motivation, the time, the effort, it was the right time."
"You do have to have that understanding that people are subjective. Everyone in the world isn't going to love your music. But you still want it to be received positively. The reaction has been amazing. It is you putting your neck out there. It's almost like you're standing in front of people, the full monty saying, 'Here I am, check it out. Here it is, I can't change it, and it is what it is."
So. Silverchair's 'indefinite hibernation'. What gives?
"Even if you do work with someone for 20 years, and you go to work from 9-5, you still have some time to yourself, and can do other things. It kind of feels like a business relationship with a marriage on top of it. You spend so much time with those people, not just the guys in the band, but management and crew. All these other things can come into it."
"I think the reason Silverchair has had such good longevity is because we've been able to recognise when we all need to take a breather and go and do other things. The funny thing is, we've done it three or four times and every single time people say, 'What's happening, where you are going?'. We've done this before, and it's nothing new."
"There's nothing worse than breaking up and deciding that all we really needed was time, then coming back to it and saying we're reforming. It's much better to say we're taking a breather and you come back and nothing's changed. We don't want to do a (John) Farnham 'final tour' several times. That's a genius move though, you've gotta admit."
And on to Bento and selecting musicians to work on his new baby.
"We were in the studio in Sydney and the producer and I would clunk away on different instruments. We'd just get on the phone, if we were working on something and thought it's needed a nice piano part or whatever it was we'd call friends and it was whoever was close by. Whoever was within 10 minutes of the studio, they would come in. Out of that we actually got three guys who became pretty stable throughout the record. And they helped mesh the whole thing together."
"It is a new project and I can't assume that Silverchair fans are automatically going to come to Bento. I just have to get beyond that and make other people aware of it. This is the first step in many, I have to keep making music and getting it out there. They way the music industry is these day, you really have to have that social media stuff in people's faces. And videos and photos. I love that stuff. It's so much fun. As long as you make it fun, I think people can connect to that and feel like they can have involvement and see behind the scenes."
"I've always said creativity breeds creativity. The more you do it, the more ideas you get, and the more it snowballs. I've already got 20 songs ready for another record and I keep calling my manager and saying 'I've got this whole new concept for another record and it's going to be great and we can do this...' and she just laughs and says, 'OK, just slow down!"
Success on the scale of that enjoyed by Silverchair over the last 20 years should mean that Ben Gillies could choose to live anywhere in the world, yet he remains based in Newcastle (as Daniel Johns often does, too).
" I think Novocastrians all know it's a pretty special place. I've had some Sydney friends who have moved here purely out of necessity and after six months, they'll be like, 'I had no idea how good this place is!' and I say, 'What do you think I tell all my friends?!'. Its feels like (Newcastle) it's connected enough to the world, it's two hours to Sydney but it's just out of the way enough that it's quiet and you can relax."
Will Ben Gillies be delivering another Bento album?
"I think it will go off on a different tangent. It will still Bento, Bento is my baby. It will be a bento box but different, it might not be sushi, it might be a tuna sandwich!"